Back

STUNT KITES

REVOLUTION Parts & Accessories

Start your Quad adventure

AMAZING POWER MACHINE

Rev Kites

Revolution kites

Have a look on

To the Invento range, the...

Have also a look

The Maestro III may look...

2- line stunt kites

POWER KITES

Hot

HQ Highlights

Crosskites

+

KITESURF

Highlights

TOPAZ Are you looking for a...

TOPAZ Are you looking for a...

Deals

Performance is about...

From

€1,319.40

€2,199.00

-40%

The Fury V3 is built for those...

BUGGIES AND LANDBOARDS

Highlights

The Peter Lynn Rally replaces...

The Peter Lynn Drifter replaces...

+

The Kheo Core is an entry level...

Accessories

New products

CAN'T FIND WHAT YOU ARE LOOKING FOR?

We have everything for kiting. If you dont find what you you need please contact us.
If you are a professional customer, please contact us for volume discounts.

Highlights

A pocket-sized, rugged,...

+

The Skywatch® BL400 accurately...

+

Welcoming the NEW and improved...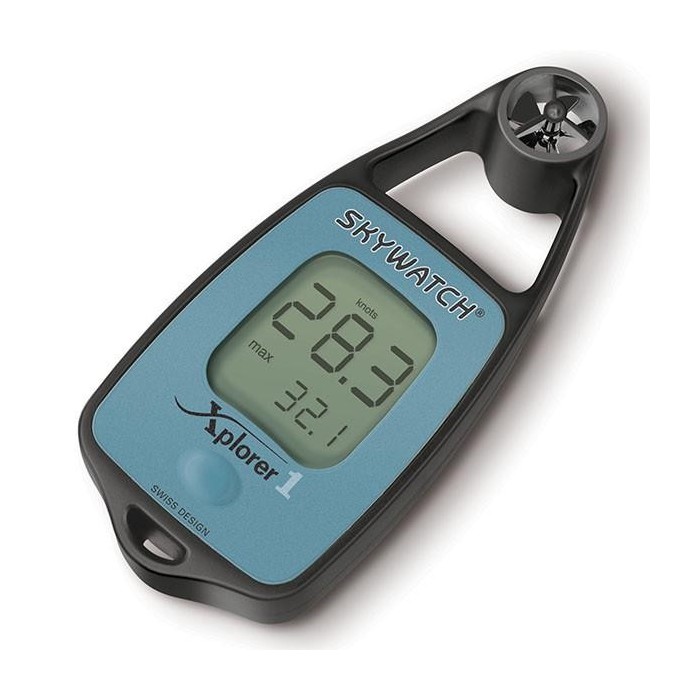  
JDC Skywatch Xplorer 1 Windmeter


A pocket-sized, rugged, go-anywhere anemometer, the Xplorer1 is ideal for wind sport enthusiasts. Keep it simple with a wind speed only display which is clear and easy to read on the move.

Secure payments

24h shipping

Total customer satisfacion policies
Wind speed measurement in km/h, mph, m/s, fps and knots
Maximum wind speed display
Waterproof
Backlight
Accuracy according to Swiss standards
General

Stainless steel back

Replaceable lithium battery

Operation temperature
-20°C to 70°C (-4°F to 158°F)
Wind Resolution
0.1 unit
Wind Measuring Cycle
2 measurements per second
Wind Accuracy
+/- 3 %
Wind Measuring Range
From 0 to 150 km/h
Maximum Wind Reading
150 km/h, 42 m/s, 81 knots, 97 mph, 138 fps
Weight
Approximately 50g
Dimensions
41 x 93 x 17mm